What We Make: Urbahnika's Allene La Spina
We fell in love with Allene La Spina's fresh take on traditional cross stitch and embroidery with her cool line of Urbahnika pins. Get to know a little bit more about this cool creator and snag a limited edition DIY kit to make your own one-of-a-kind Urbahnika brooch!
My name is Allene La Spina and my crafting weapon of choice is embroidery thread, metal, wire and sometimes ink, watercolor, guache, and paper.  
My favorite…3 Artists are Ghada Amer, Eva Hesse and Frida Kahlo - their voices are strong through their work and inspire me to stay true to my passion, to my materials and to my roots, and when I am looking for inspiration I always head to the library, and I love observing people in the streets, the train and the bus - they are always a source of inspiration.
My favorite time of day to get crafty is late afternoon.

I got started crafting when I was really young… My Dad is a Systems Engineer and he was always building computers at home which meant easy access to pliers and colorful wire.  My Mom helped me by giving free range to my imagination.  I feel fortunate that my family was very supportive of my creative journey.

The best part about running my own business is I call the shots :)

What I wish I would have known before starting my business the only "but" is in my head!

If I wasn't an artist I would love to be a motivational speaker.
My favorite iPhone/smartphone app is Instagram because it has made it easy for me to share with the world #whatinspiresme and all the cool patterns I've spotted at events and on the streets #patternhunter.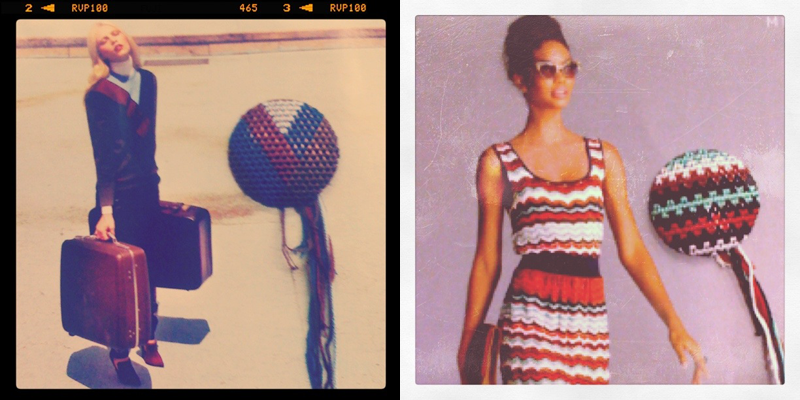 One technological advancement that has helped my crafting or business is FileMaker AND Google Docs!

I can't live without my art supplies AND my MacBook Air.

I love to travel to Colombia for reconnecting with my roots.

My favorite luxury is going out for good food and great company!

Saturday is the best day of the week because I have the house all for myself during the day and it makes it easier for me to zone in on my projects.

To me, DIY means allowing yourself to get lost making anything with your hands!
My favorite word is Massachusetts - love the sound of it - and my least favorite word is hate - too heavy.

Favorite item in my closet is my cowboy boots (I have 5 pairs!)

The book that can cheer me out of any bad mood is Eva Luna.

My favorite thing about making is the power of creating something new!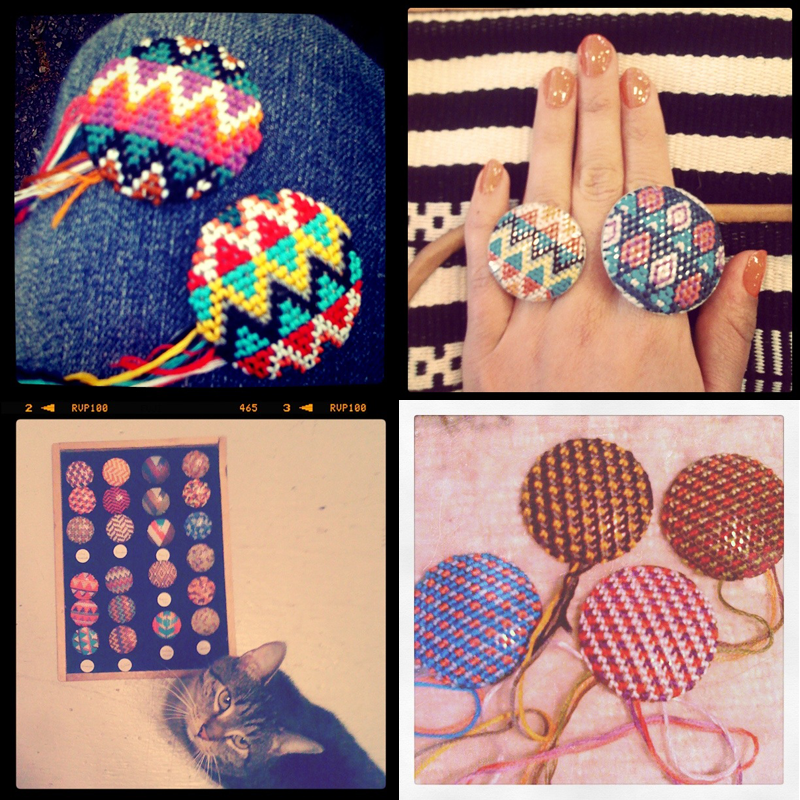 urbahnika reblogged this from kollabora and added:

Great Article about my latest project with Kollabora - Check it out!

urbahnika likes this
kollabora posted this